Articulation Day - 12:30 PM Dismissal all Students
Date: 9/22/2014

Parent Project 10 Week Course (SPANISH CLASS ONLY) 9/30 - 12/9 - Preview Night 9/23
Date: 9/23/2014, 5:30 PM

–

8:30 PM
Location: Hollingworth Elementary - Room 23 3003 E. Hollingworth Street West Covina

1st-6th Gr. Early Dismissal - 1:15 pm
Date: 9/24/2014

District Honor Orchestra Auditions Sept 30 AND Oct. 2
Date: 9/30/2014, 4 PM

–

5:30 PM
Location: Rowland High School Band Room

1st-6th Gr. Early Dismissal - 1:15 pm
Date: 10/1/2014

Show Calendar »
Show All »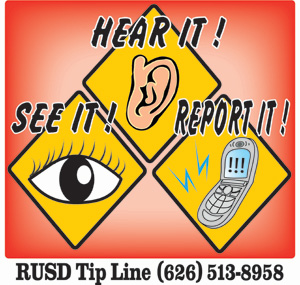 Welcome to the 2013-2014 school year! My name is Mrs. Celia Munguia and I am the Principal of Northam Elementary School. I take great pride of being a part of an educational institution that fosters a warm, innovative and dynamic learning environment with a rigorous curriculum. At Northam school, we care deeply about student success and achievement. Therefore, our staff is committed to providing a "World Class Education to All Our Students" and the highest level of success.